Exclusive Offer for Frontier Adjusters
All Plans Include Unlimited Hail Maps!
When you purchase one of our plans, you get EVERYTHING. You get access to all history, and everything going forward.
Frontier Adjusters is teaming up with Interactive Hail Maps for 2015 – right now, Franchisees can save 25% on any Interactive Hail Maps subscription.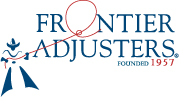 Nationwide
Save 25% off regular price of $799
Every Hail Event Nationwide
Every Hail Map for the Next 12 Months 
4+ Years of Historical Hail Maps
Three State
Save 25% off regular price of $599
Choose Three States / Regions *
Every Hail Map for the Next 12 Months 
4+ Years of Historical Hail Maps
One State
Save 25% off regular price of $399
Choose One State or Region *
Every Hail Map for the Next 12 Months
4+ Years of Historical Hail Maps
New Hampshire & Vermont
Connecticut, Rhode Island, & Massachusetts
DC, Maryland & Delaware
If you select a state plan, you will have the opportunity to choose your states / regions after registration. With the three state plan, you can mix any combination of 3 regions and/or states. We've combined the following states to count as one state:
All Plans Include
Every Hail Map for the Next 12 Months

Unlimited Address Monitoring

Hail Recon® for iPhone, iPad, and Android

Zip Code Targeting

Google Places Search – Find Businesses In Swath

Wind Reports Heatmap
4+ Years of Historical Hail Maps

Unlimited Hail Impact Reports

Real-Time – Updated Live

Real Time Hail Alerts Based On Radar

Address Markers

Demographic Data
Forensic Level Radar Hail Swaths

Edge to Edge Full Screen Maps

Hail Findertm Radar Hail Search

Address Lookup – Find Any Address

On-the-ground Reports

Street Level Zoom